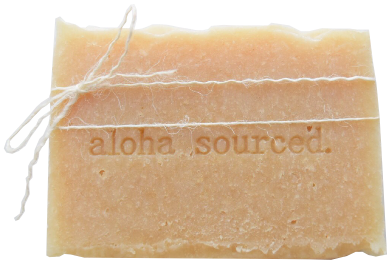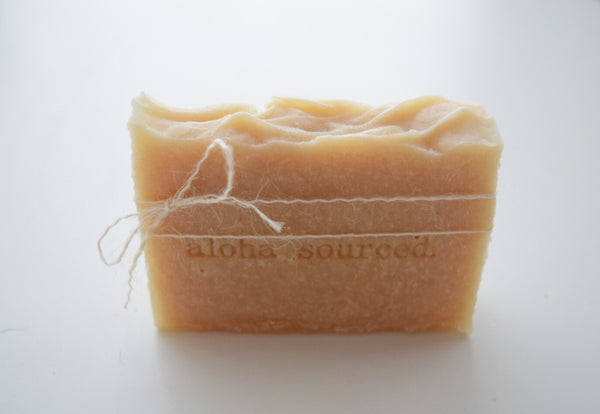 Lilikoi Honey Bamboo Soap
Lilikoi Honey - organic kiawe white honey from the Big Island of Hawaii mixed with lilikoi (passion fruit) fragrance from Pahoa, Hawaii. We've added a touch of carrot seed oil, which gives a caramel and earthy scent. 
This soap brings back special memories for us. Many weekend camping trips surfing, relaxing on the beach, and collecting kiawe wood for our campfires. The kiawe wood is used abundantly for smoking meats because of its known as the Hawaiian mesquite.
Kiawe white honey is a rare honey gathered from the isolated Kiawe forest on the island of Hawaii. This type of honey gives a milky, creamy texture. The art of obtaining this honey in its natural state is painstaking as precise timing is necessary to keep all of its benefits intact. The honey is loaded with minerals, vitamins, antioxidants, and natural enzymes that nourish the skin within. 
Carrot seed oil is known for its antiviral, anti-carcinogenic, antiseptic, and detoxifying properties. Great in aiding psoriasis, skin rashes, eczema, dermatitis, and other skin infections. It is also known for its anti-aging properties. It helps rejuvenate skin cells revealing youthful glowing skin. 
We get our honey from Rare Hawaiian Honey Company and believe you'll love this special soap.
Our soap is made with bamboo powder to give you a natural, exfoliating bar that smooths away rough patches while our hydrating ingredients won't strip your skin of moisture.
Our products do not contain Sodium Lauryl Sulfate (SLS) and are paraben-free. Only natural ingredients using coconut oil, olive oil, palm oil (sustainably sourced), canola oil (non-GMO), and avocado oil.
All soaps are hand cut and weigh approximately 4oz.