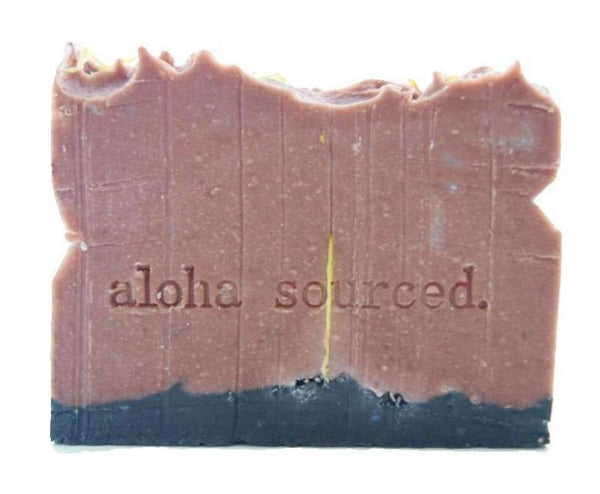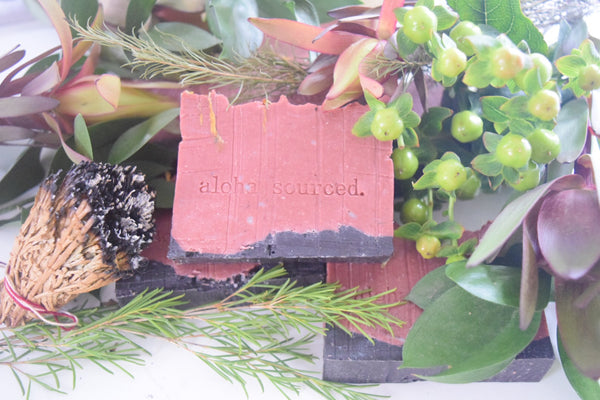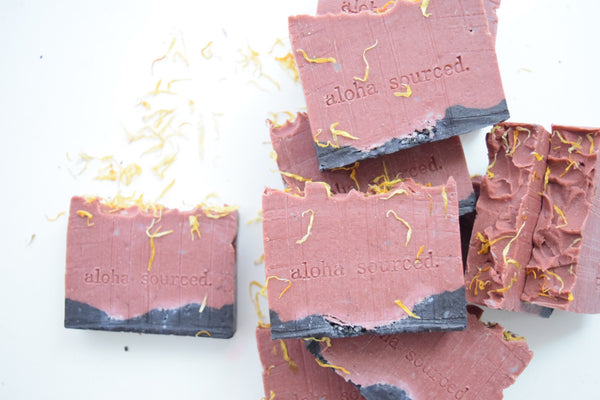 Keahi Bamboo Soap
Keahi "Fire" bar is very special to us. It's inspired from our adventure to Spain and connection to my surname Vea. One of the base oils used in this soap is a Vea L'Estornell Smoked olive oil from the Catalonia Region of Spain created by Vea Family Olive Oils. They share the same philosophy as us and we thought it would go amazingly in a soap combined with Hawaiian Sandalwood, Myrrh, Arnica, Frankincense and Bergamot. This soap promotes relaxation, relief for achy muscles to bring warmth and fire to your bath or shower. 

KEY INGREDIENTS

Vea L'Estornell smoked olive oil: antibacterial, antimicrobial, and antiviral properties. Its natural properties are known to help with acne issues and psoriasis.
Hawaiian Sandalwood: sweet, rich, wood aroma that promotes relaxation and calming effects.
Myrrh: known to help stimulate blood circulation, alleviate scars, spots and skin issues. 
Clove: spicy, heartwarming oil with antimicrobial properties.
Frankincense: Known to tone and lift skin to reduce appearance of wrinkles, stretch marks, and fat cracks. Said to help with scars, and fade acne.

Bergamot: antibacterial and antiseptic properties known to help with skin infections and acne. This stimulating essential oil is a natural deodorant that is also an astringent to help control oily skin.
German Chamomile: soothing apple-like aroma. Anti inflammatory properties to assist with rashes
Arnica: helps with inflammation, bruising, and skin conditions. 
Australian Red Clay: High in Iron to revitalize and soften skin. Suitable for all skin types.

Activated Charcoal: helps remove impurities and detoxifies your skin. The charcoal sticks to toxins on our skin and makes for a great cleanser.

Our soap is made with bamboo powder to give you a natural, exfoliating bar that smooths away rough patches while our hydrating ingredients won't strip your skin of moisture.

Our products do not contain Sodium Lauryl Sulfate (SLS) and are paraben-free. Only natural ingredients using coconut oil, olive oil, palm oil (sustainably sourced), canola oil (non-GMO), and avocado oil.
---